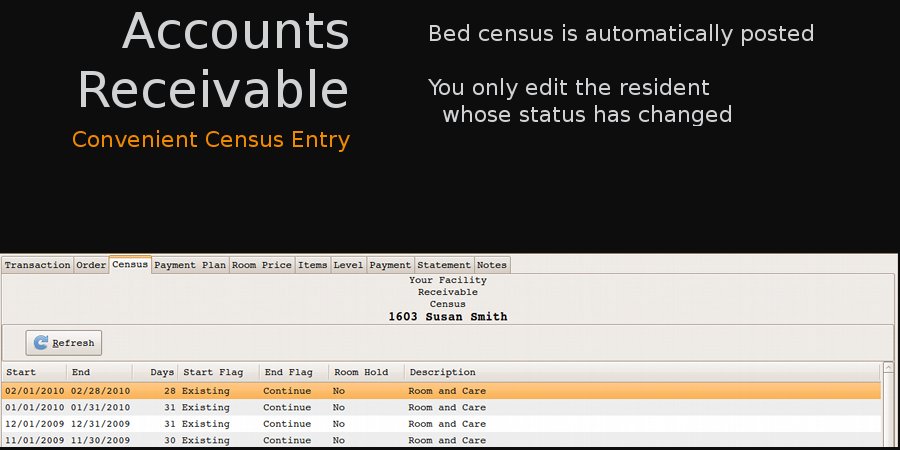 A/R Census is automatically maintained by CLARK‑IT™.
On the 20 of the Month the Next Month's census is automatically entered.
You only edit those residents whose status has changed.
Any change in census automatically recalculates resident's statement and posts the change to the G/L
As part of Persay's Remote Office Service quality control, a hand census is validated to CLARK‑IT™'s automated census for you.