If you need USB devices such as a Scanner or a NFC Time Badge reader customize the system as fillows: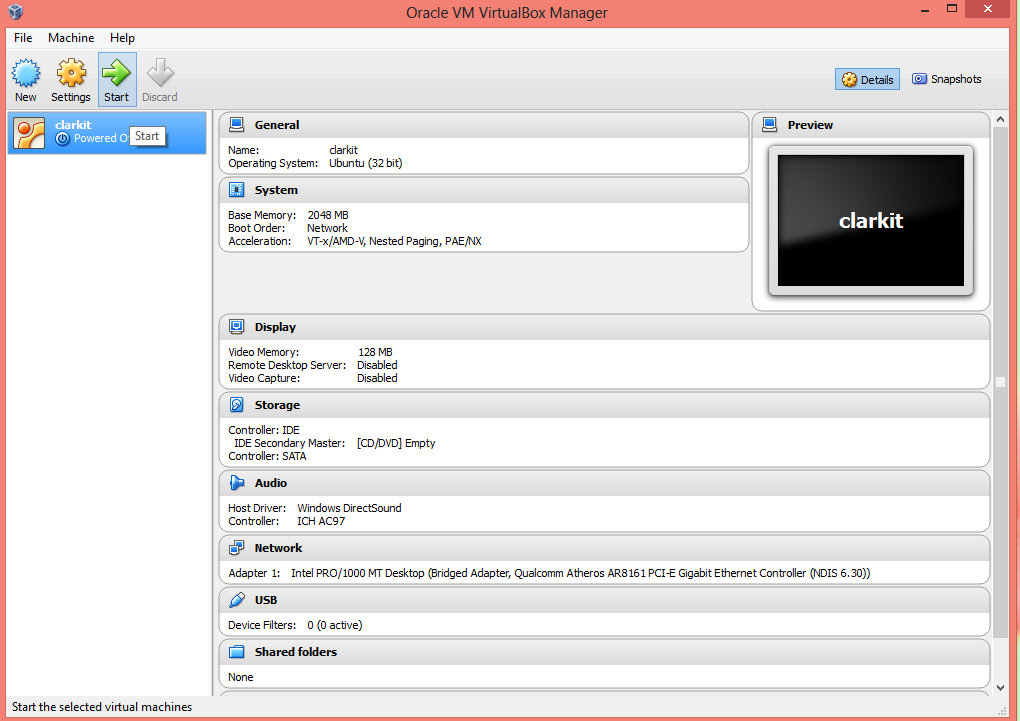 The Virtual System to use to PXE boot
click on the Heading 'USB' and on the pop up select the icon '+' as shown by the red arrow.

USB Selection

The Pop Up 04C5:11FC is the USB name for a fujitsu fi-6110 scanner select it as shown.

Selecting USB Fujitsu fi-6110″

After Selecting the unknown device 04C5:11FC Fujitsu fi-6110 press OK.

Fujitsu fi-6110 selected

The Pop Up 072f:2200 is the USB name for Advanced Card Systems, Ltd NFC card reader select it as you did with the Scanner and press OK.
---
Add any other USB required devices as necessary. Devices can be added and deleted at any time